The idea of Virtual Reality is not new, it's been in the makings for 23 years or so. Remember VR32? The revolutionary headset by Nintendo? If you don't, it is because they called it the Virtual Boy at launch. When Virtual Boy was released, it flopped and bit the dust and caused Nintendo grave loses. It took four years for Nintendo to produce VR32 and the library of games were very little as virtually, nobody was ready to make games for it. Fast forward into the future, nobody thought Virtual Reality would pick up until Oculus Rift came and revolutionized the open market for VR, ever since its success and Facebook acquisition, every major player in the market wants to jump into the VR market. Microsoft is not much different except that they don't want to call their headsets VR but Windows Mixed Reality instead.
Acer Windows Mixed Reality:
Since we got Windows' Mixed Reality introduction out of the way, let's look at the affiliate product Acer Windows Mixed Reality Headset. As the name suggests, the headset offers immersion just like any other headsets. However, the selling point of this headset is its support of Steam VR. Initially when Microsoft announced their introduction to VR, we all suspected that the games and other content that the VR supports has to come from Microsoft Store but plot twist! They worked with Steam and SteamVR is accessible and any games that Steam offers for VR will work (probably most!) with this VR headset. Topping that. The hardware requirements for this headset is currently set to not eat up your hardware power to the fullest but is moderate.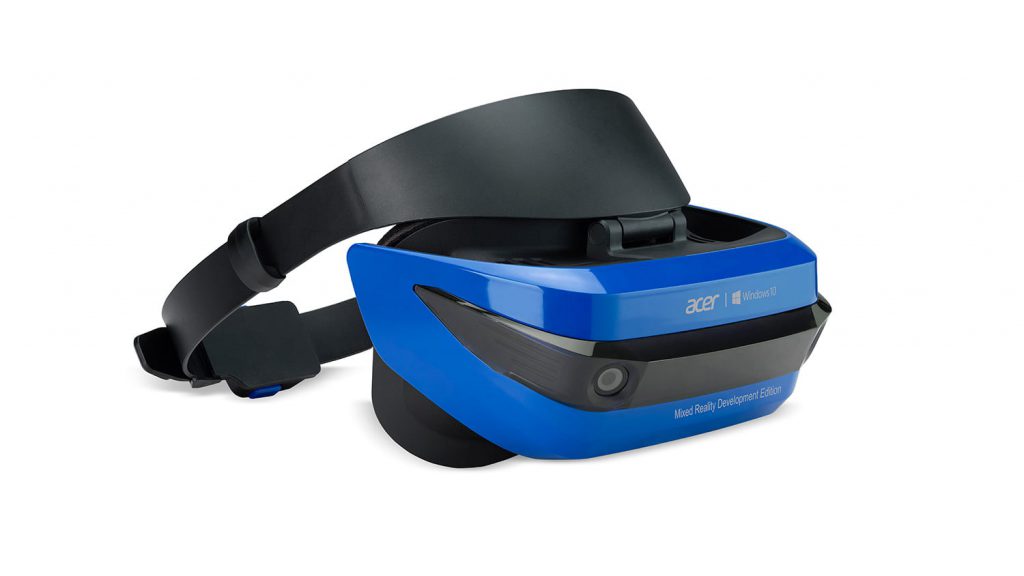 System Requirements:
CPU: Intel Mobile Core i5 (e.g. 7200U) Dual-Core with Hyperthreading equivalent
GPU: Integrated Intel® HD Graphics 620 (GT2) equivalent or greater DX12 API Capable GPU
RAM: 8GB+ Dual Channel required for integrated Graphics
HDMI: HDMI 1.4 or DisplayPort 1.2 for 60Hz head-mounted displays
HDMI: HDMI 2.0 or DisplayPort 1.2 for 90Hz head-mounted displays
HDD: 100GB+ SSD (Preferred) / HDD
USB: USB 3.0 Type-A or USB 3.1 Type-C Port with DisplayPort Alternate Mode
Bluetooth: Bluetooth 4.0 for accessories
Windows: Windows 10 with Creator's Update (Version: 1709 or above).
Beach House Environment:
As with most of the VRs, Windows Mixed Reality comes with a Beach House Environment, it's been told that there are plenty of other environments in development. However, you get access to a full 3D VR environment with this headset. You can also teleport to several portions within the 3D environment. The best part is its customization. Initially, it might look unappealing for the eye but with some time spent in its customization, it can become a place of comfort for sure.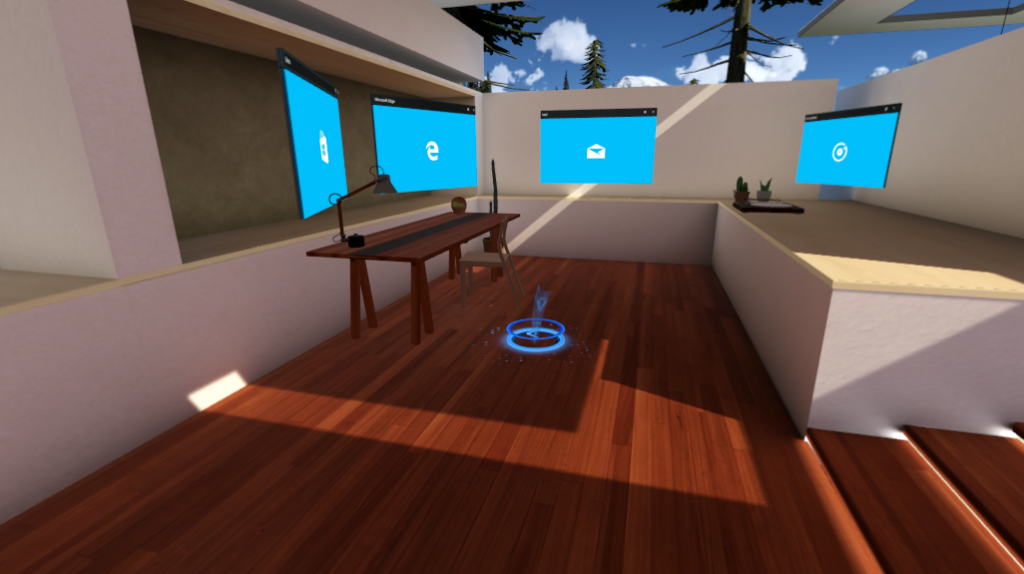 Games:
So far, as mentioned, any games that SteamVR supports should support Acer Mixed Reality Headsets, however you can also access games and stuff from Microsoft Shop. Especially put, you can now play Minecraft VR and Superhot VR with these headsets.
Other games include Arizona Sunshine, SURV1V3, Titan Slayer and much more. The full list can be accessed here. The best part however is playing Minecraft VR as it is critically acclaimed for the VR counterpart. It was even called the best game on Oculus Rift but again, controls was not up to a par.
Final Thoughts:
We've traveled a long way from Virtual Boy to Acer Windows Mixed Reality. The VRs in the market are still in their infancy and many groundbreaking innovations are yet to be done with them. However, the time that this technology took was over 20+ years to catch up again and can be one of the best ways to play games and might be the reason for our grand kids to laugh at our consoles and PC claiming that we used to sit and play games immobile.