Far Cry games are best known for their well versed villains. Far Cry series are hit because of their awesome antagonists and they are loved more than the protagonists. The trend follows with Joseph Seed and he's awesome! Far Cry 5 will be set in an open world called the Hope County. Story revolves around the family of Joseph Seed and how he threatens and forces people to join his cult and kills few lawmen during the process. The not so famous Protagonist enters into this situation as a lawmen and probably defeat Joseph and his family to stop all the atrocities committed.
Antagonism:
Most any game's antagonists are usually psychopaths who are ready to start going on berserk mode and killing spree for no reason. Far Cry villains are also psychopaths and go on a killing spree but has strong reasons to do so. Jackal is an arms dealer and money just motivates him, Vaas was rejected by his tribe and Pagan, oh Pagan Min. I can't even think of adding him to this list. Spoiler alert: Pagan was not a bad guy at all, in fact all he was doing was to protect Kyrat and the ones that joined him was cynical but he was not a bad person. Throughout the game, he wanted to help Ajay to reach Lakshmana but overall, his presence made a threatening and a lighthearted effect on the Far Cry universe.
Joseph Seed Family:
The family of Joseph Seed is nothing different from the other antagonists I am sure. They look and sound evil but there will surely be a backbone story to all the evil they lay upon the hope country. Only time will tell the true nature of these shambolic behavior that the family lays upon its civilians. For a change, we have a protagonist who is weapons trained. Jason was so horrific as when he first kills his victim, you can see him shaking and falling off into the waterfall, what happens afterwards? He goes on a killing spree finding his friends. Ajay at least had a backstory with armed robbery and that made sense.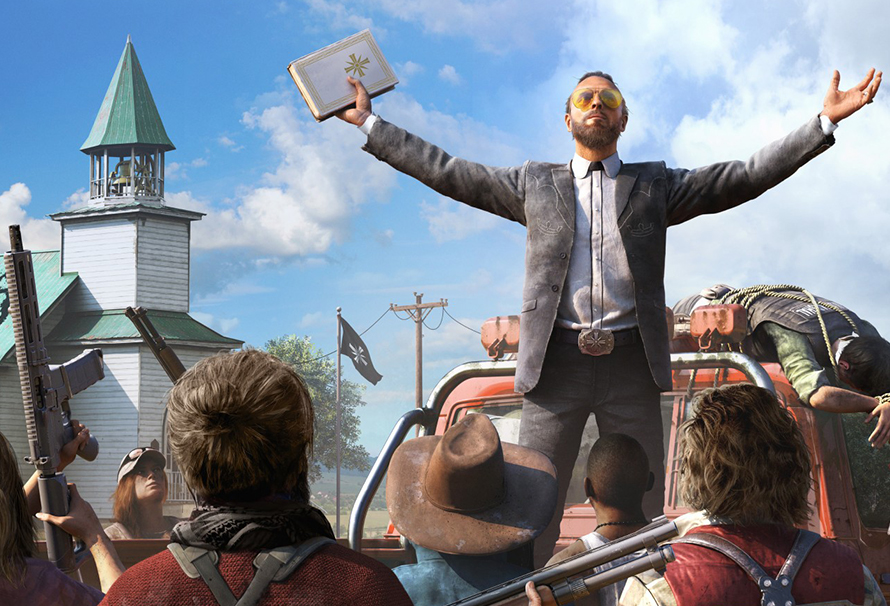 Will Longinus make an appearance?:
Well, another most discussed thing on the internet today is Longinus appearing. He was a crazy religious freak and he could very well fit into the Joseph Seed family but he will according to game theories will make a sure cameo. Also Willis might look into another cameo as well. Any mention about Rakyat or Vaas would do wonders as well. Many theorized that all the weapons flowing into the universe of Far Cry are made possible by our beloved Jackal. All these Far Cry games are interconnected to each other is the final word. Will Far Cry 5 exceed our expectation? Only time will tell!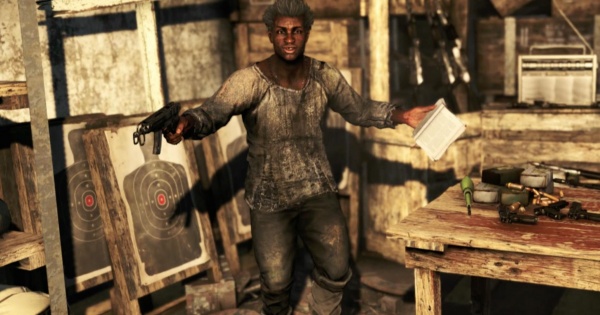 Final Thoughts:
Far Cry has seen its best and worst days and both has happened in its few years. I as a neutral fan and not a fan of Ubisoft enjoy Far Cry games for its immersion and not the story. Antagonists were one of the main reasons for my impeccable stay with Rakyat, I enjoyed the African safari and of course the beauty of Kyrat. Far Cry seems to somehow please me (Not you Primal!) and I hope the trend follows with this beautiful addition to the series. What do you think? Do you think Far Cry 5 will exceed the expectations? Let us know in the comment section!