Good news for Fortnite users, the third person shooter is making its way to the mobile platforms soon. This means that you can use your smartphone to start playing Fortnite and progress and improvise your character. You can install the game on your Android and iOS devices soon but the date hasn't been specified.
PUBG vs Fortnite:
I know, comparison between Player Unknown Battlegrounds and Fortnite is inevitable and mostly oriented to the fonboyism between two sets of players with one being Xbox One and the other being PlayStation 4. Honestly speaking as a player of both, I enjoy both the games in their own ways and the comparison is nothing more than just ludicrous. As a neutral fan the games have their own magic in both of them.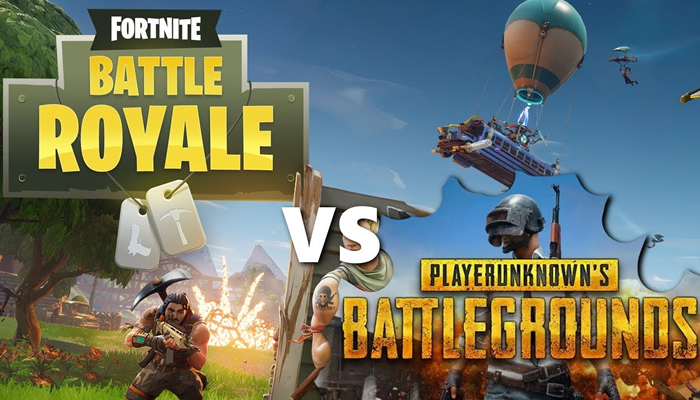 Cross Platform problem:
As we all know Microsoft is open about a cross platform on their games such as Rocket League but Sony declined the offer claiming that they are off without this and the reasoning was "Safe of young players". We all know that they don't want their audience to be influenced by Microsoft exclusives but again, it is a company who decides what suits best for players. On a controller standpoint, there will be a slight advantage for Xbox One users. This being said will be one of various features affecting the cross platform but the odds are at a microscopic level. We all know that the current gen consoles are reaching their end in the next two to three years and perhaps, talks mention that Sony wants to just release digital games over retail copies and it makes sense. Retail copies costs extra for the developers but half of the customers do prefer Blu-Ray over a digital version of the game.
Perhaps one day, the digital copy will be an exclusive or a pre-order bonus, let's see! Also the mobile version of Fortnite will support cross platforming between their PS4 which is a step towards cross platforming for Sony.

Final Thoughts:
PUBG is good in its own way and so does Fotnite and it is a personal preference such as Xbox One and PS4, we all have a friend who owns both and tells us that both the games are good in their own ways, so it is going to be deceptive decision and upon purchase, one will decide which is better. It is a welcoming move from Sony to allow cross platforming but the only problem is that Mobile Games are mostly cash cows and are pay to win models but not all of them. Soon we will cover the ones that are not and are actually worth your time and money but what do you think? Do you think Fortnite on mobile devices will end up with the same fate or will it improvise and change the system? Let us know in the comment section below.