The involvement of onlinism has taken its toll for BestBuy as they are going to close all their mobile stores this May. We all remember HOW Netflix killed Blockbuster. When you wanted to watch a movie in the past, you just drive to the nearby Blockbuster and rent or buy your DVD and enjoy the night with the family. Long gone those days and we are in a posture where we've adopted Netflix and Amazon Prime and yadda yadda which led to closure of all Blockbuster and their bankruptcy due to $900 Million in loss. BestBuy and many local retailers are affected by the involvement of online stores like Amazon.
This is certainly not a bad thing because it just shows how technology has improved lives and (ruined a few!) made these accessible easily. The magical word here is the internet to say the least.
Online Retailers:
Most of the retailers such as Amazon are into the mobile phone scene. We see a lot of Amazon exclusives and manufactures prefer exclusive sales as they take care of their advertisement and it yields more business for them as well. In this right, retail stores try to keep up with the race by giving discounts and other stuff but the major thing that lacks over there is the exclusives and options to choose.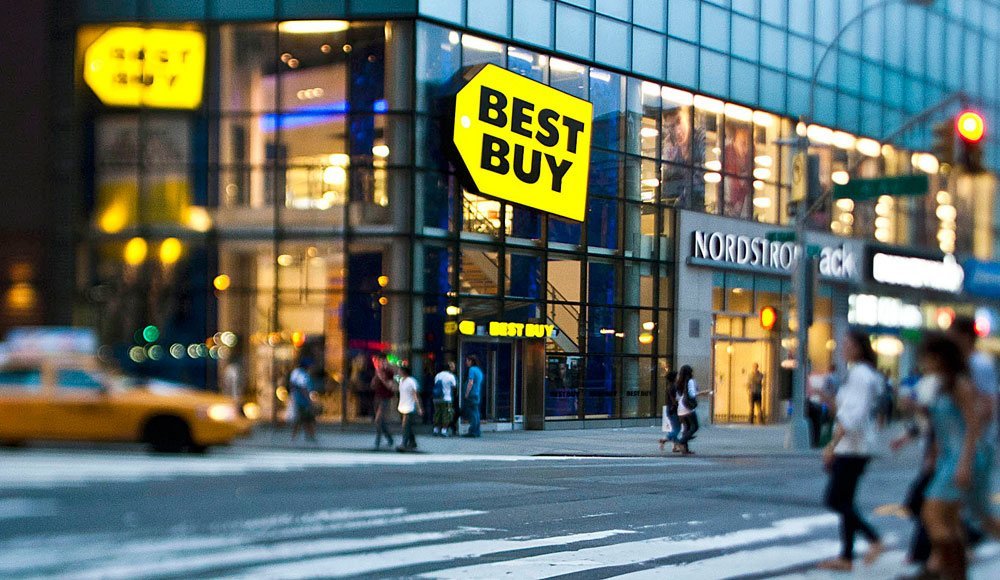 Redeployment of Employees:
As of yet, BestBuy has plans to redeploy the employees to different sectors but the number is not shared or is unknown. There are plans from BestBuy to help their employees find job if they are unable to cope up with their numbers which would be a great initiative. It is also interesting as BestBuy has plans to merge with companies outside U.S such as India and China which might be a breakthrough. BestBuy has also mentioned that they will focusing on more sales orienting online over retails and this might be soon followed to all their other stores. Only time will tell the answer.
Final Thoughts:
As mentioned, only time tells where the internet age will lead humanity, we keep progressing in the verge and nevertheless, it is indeed a choir to drive to a place and get your mobile rather let the mobile phones reach you. It is surely positive that BestBuy is not just letting their employees but help them find new jobs both internally and externally. What do you think about this change from BestBuy? Do you think it is smart choice to operate fully from the internet? Discuss on the comment section below.