Step 1:
Open Run command and type services.msc. Once you have done that, you need to stop four services before you can proceed forward. The services are:
Background Intelligent Services (BITS)

Cryptographic Services

Windows Updates

Windows Installer.
StoStop the services as shown below (Screenshots):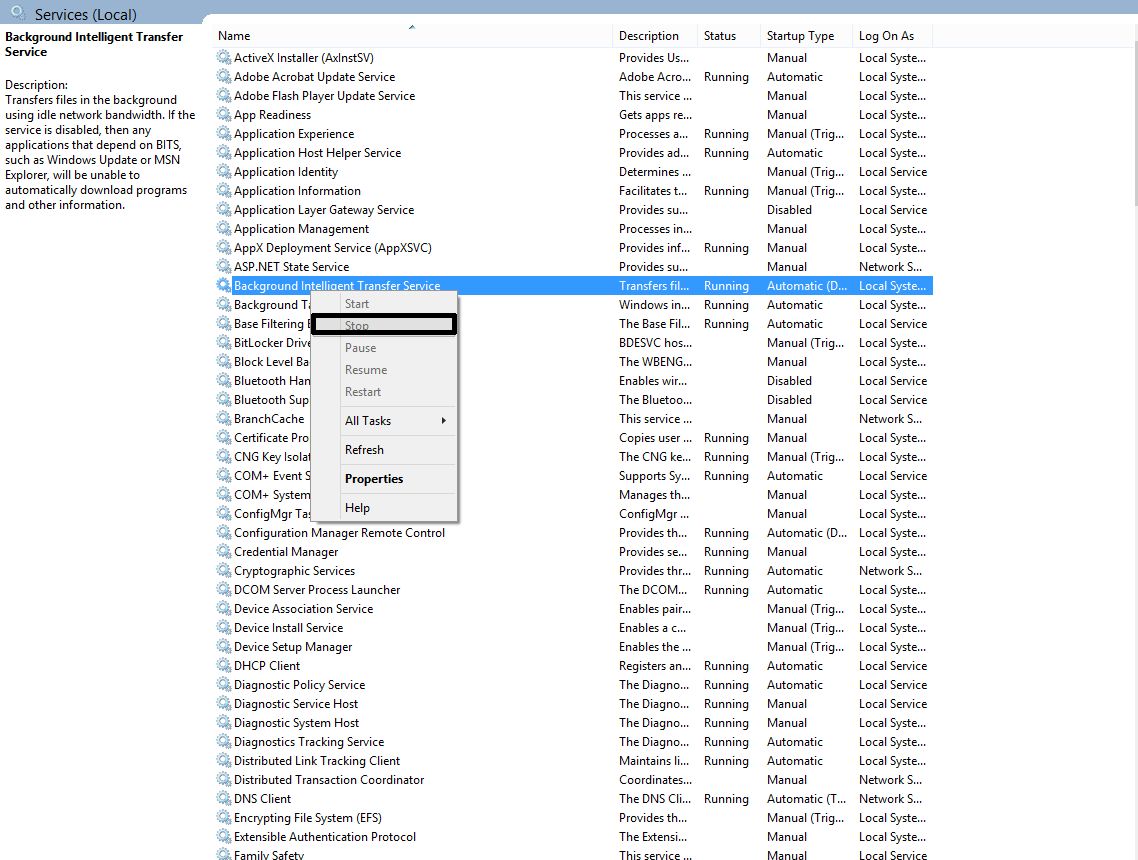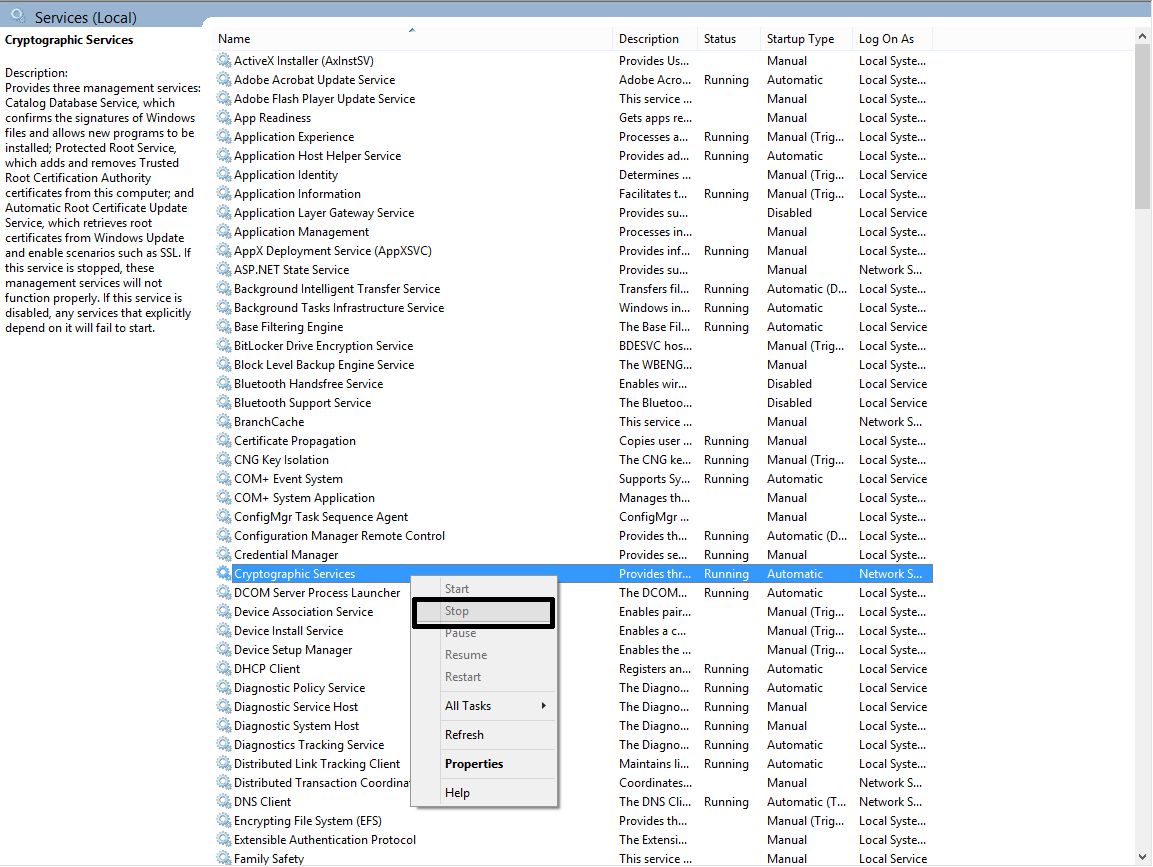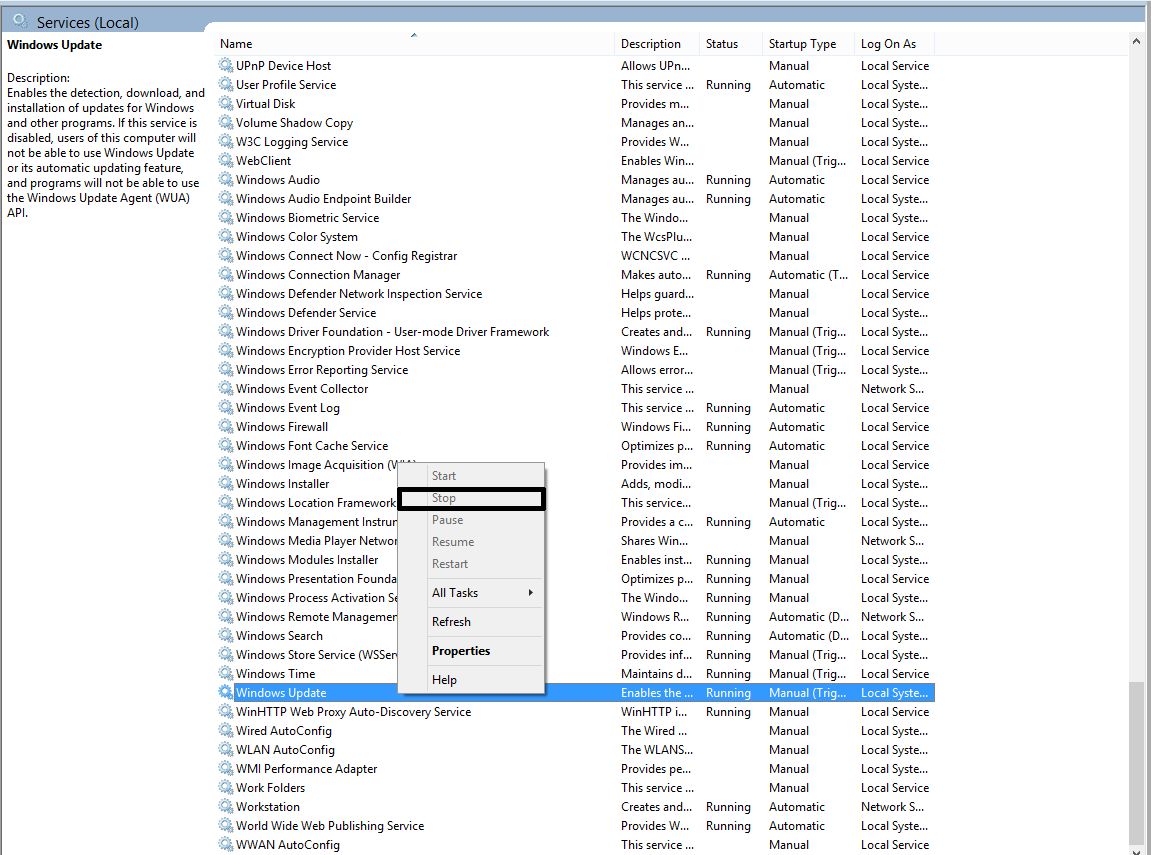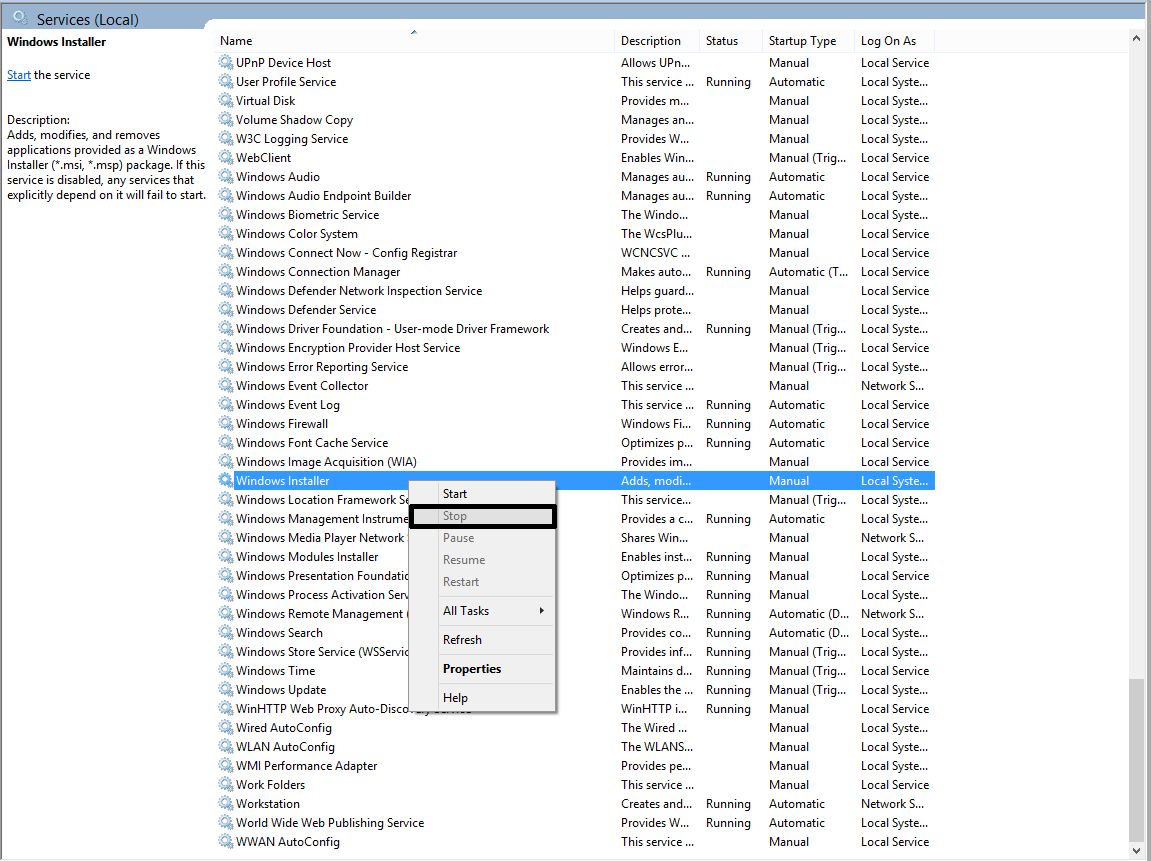 Step 2:
Once the services are stopped, the next thing you need to do is to go to C:\Windows and rename the folder called SoftwareDistribution to something like SoftwareDistribution.old. (Screenshots attached below).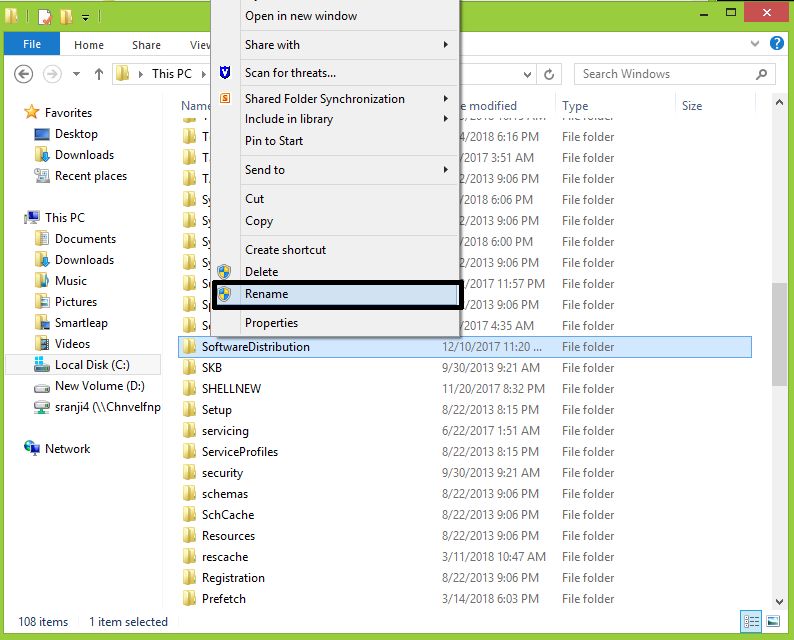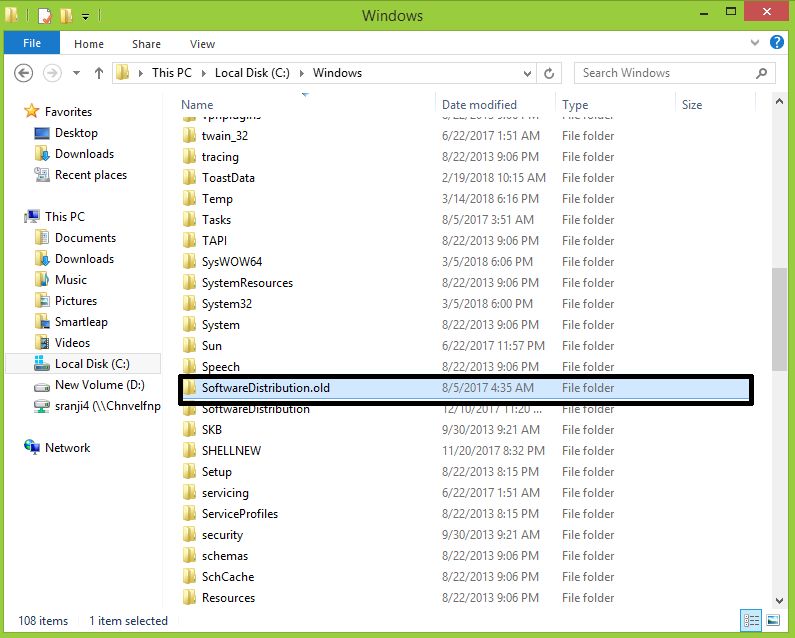 Step 3:
Upon doing these two steps, you need to restart the computer and check for updates. That will fix the problem and if the problem persists. We are available 24/7.