How to find Hardware ID to download the software drivers for your troublesome devices.
Before we start, please understand that finding the Hardware ID is not the first step instead should be the last step of your whole experience, so make sure you do the Windows update, OEM website research and finally the hardware ID. Also notice that installing incorrect driver software will cause instability and BSODs. Let's start.
Step 1:
Open Device Manager, to do that you can either press and hold the Windows key and Pause Break key together or open Run Command and type devmgmt.msc to bring up the Device Manager screen.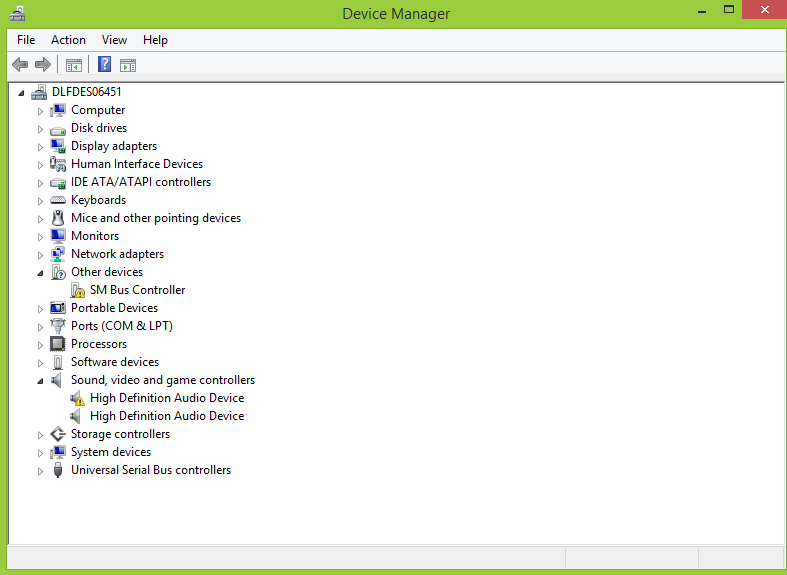 Step 2:
Now right click the troublesome driver and select Properties. I am using my soundcard driver for example for this purpose.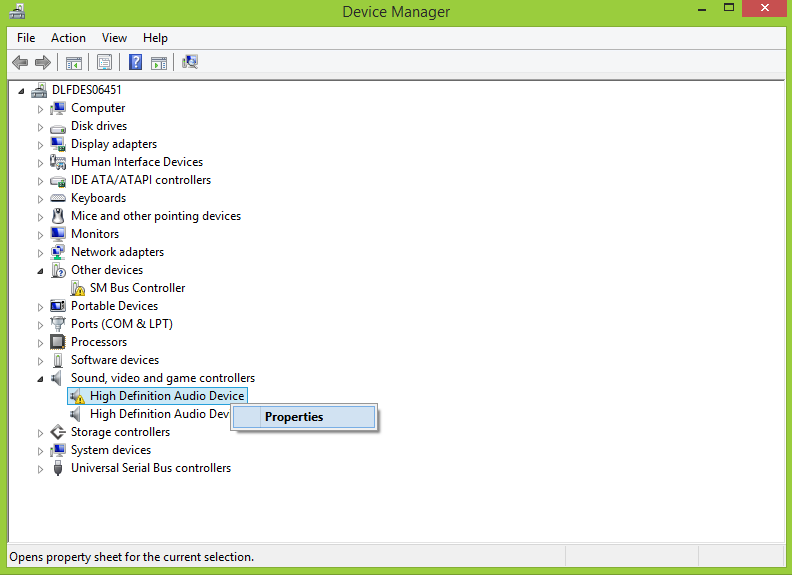 Step 3:
Navigate to the Details tab on the top from the new pop up window.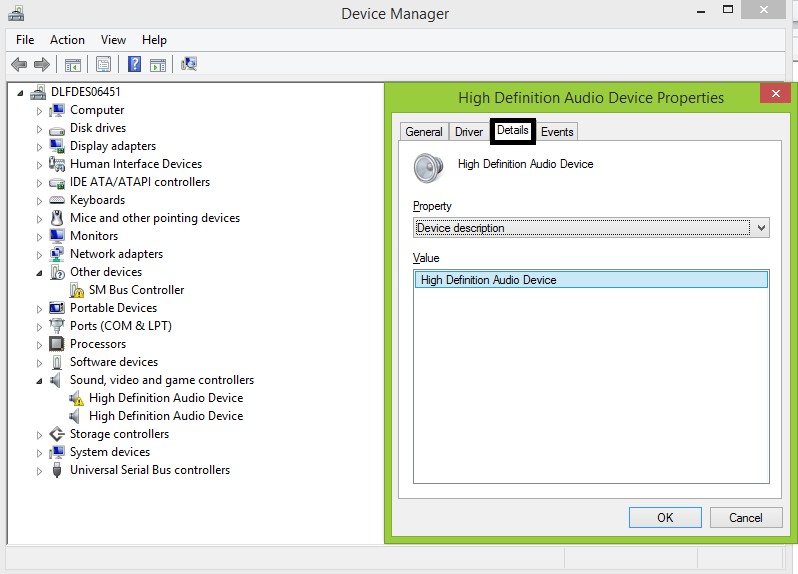 Step 4:
Under the Property field, you'll have a drop down to choose; you need to choose Hardware IDs. This is a huge list, just press the keyboard alphabet H to get that selected easily, alternatively you can just choose through the options.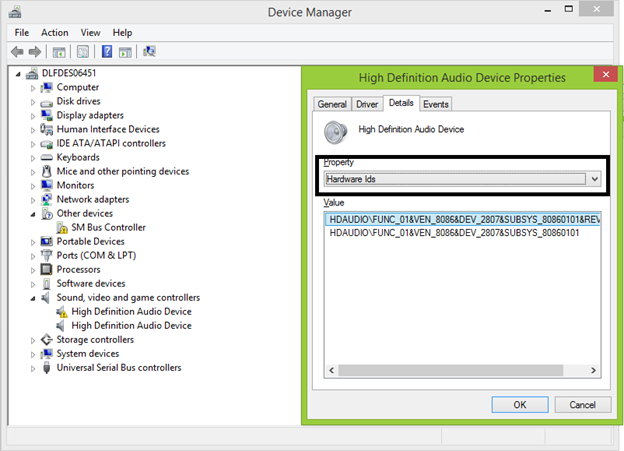 Step 5:
Right click the first line and you'll get an option to copy the Hardware ID of the device that you're looking for: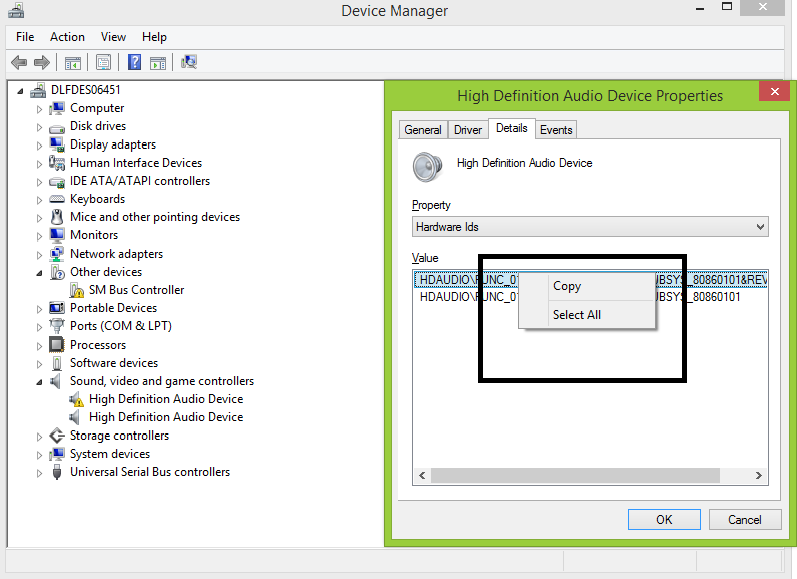 Step 6:
Now paste the copied information on Google and start searching for the Hardware ID on Google.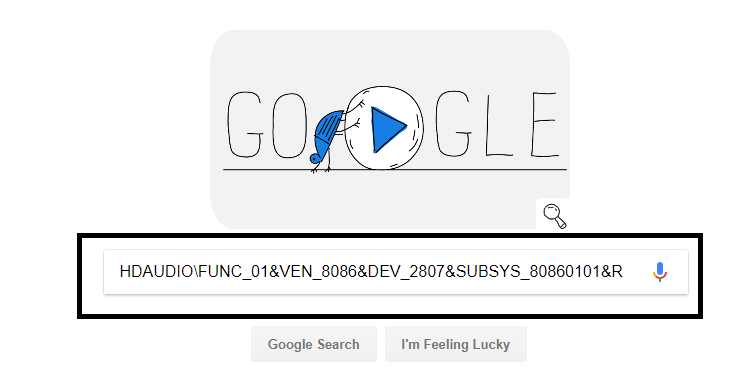 Step 7:
This step is very important. This will determine the whole experience. Understand that any incorrect download of drivers will make you vulnerable for infections such as Malware, Virus, Keyloggers and much more. Choose what you download and where you download it from. Always look for developer websites from the list of search. Microsoft.com would be a great place for people already having the discussion. Also, this is a risky process altogether so as I said, this is the last resort not the first step that you should be performing. Finally, after you download the correct driver, please make sure that you're saving a copy of the driver software somewhere so you don't have to repeat the process.